Here are a few retro illustrations from the book Elektroschutz in 132 Bildern. These diagrams outline causes of electrical accidents. There are 30 illustrations in all...To see the rest click
HERE
Not a good idea...
My personal favorite...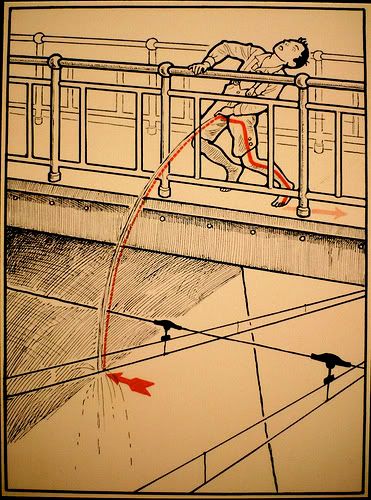 This one is a little disturbing...maybe they are touch sensitive lamps that malfunctioned???
If you still play w/ kits then beware...I heard this is a common problem...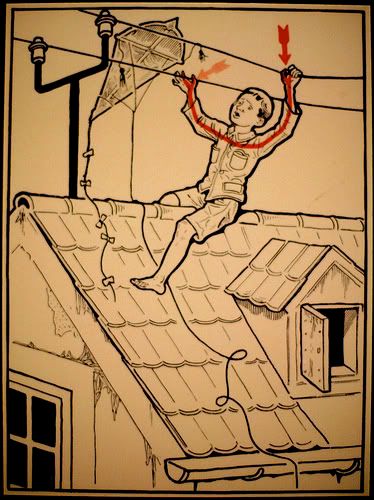 This is why house inspections are important...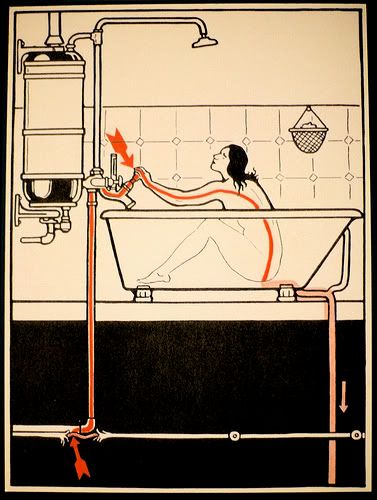 Show this to you dog and he/she should understand...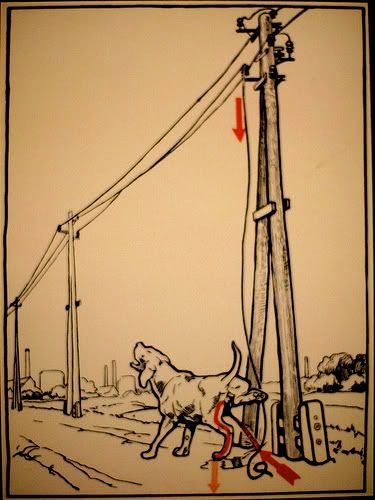 I know its getting cold out there but be sure to TURN OFF your electrical blanket...
You would've thought this mad scientist understood the concept of electricity...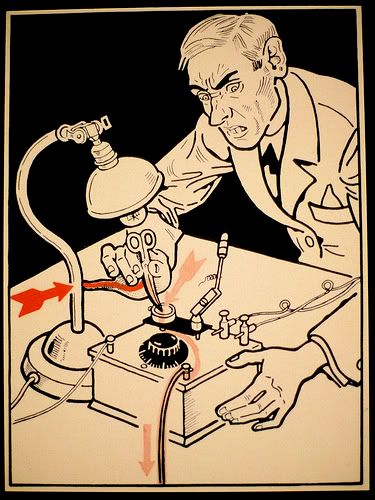 Who reads books outside w/ electrical lamps but just in case you do...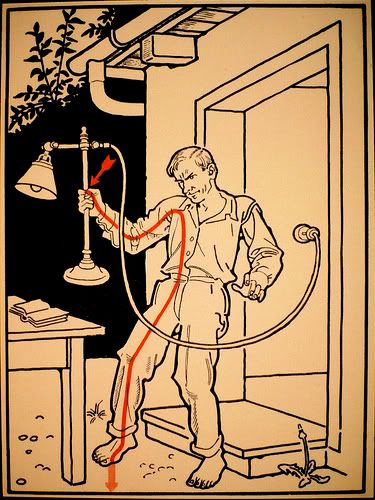 Surprisingly, milking a cow under an electrical lamp is the leading cause of electrocution every year...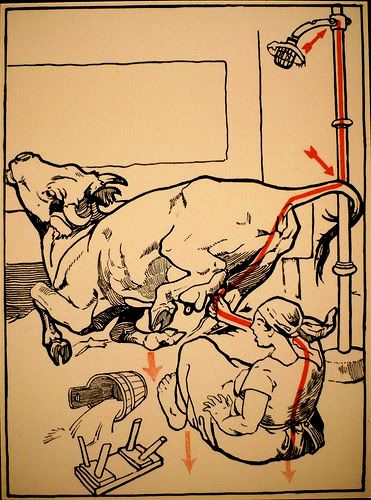 And in the spirit of the holiday season...
Who knew house back them were death traps!