Not sure if this is legit
but this is one serious Cadillac!
And I thought my Grandpa's Caddy was loaded...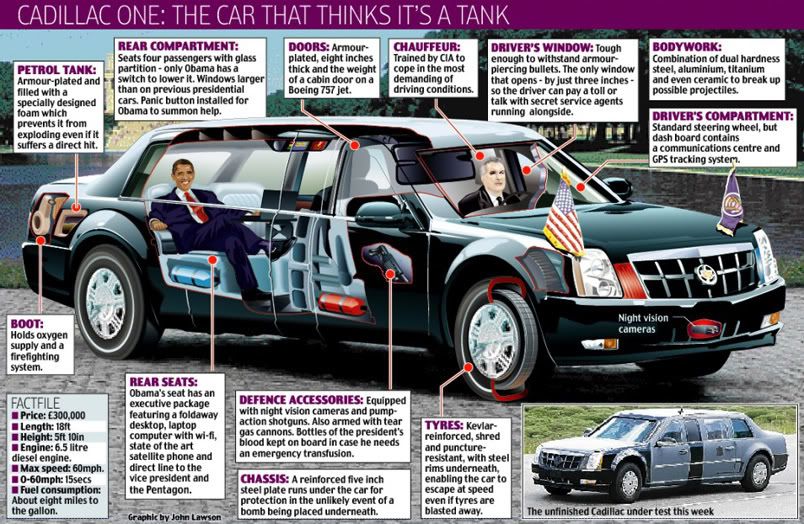 Just a few thoughts on this Obama transformer...
-This car probably weighs as much as a herd of elephants...
-Who needs 20" rims when you have Kevlar-reinforced tires with steel rims underneath?!?
-"Defense" accessories include: Night vision cameras, pump-action shotguns, tear gas cannons.
-Although it only gets
8 miles to the gallon
(?!?), the petrol tank can withstand a direct hit thanks to a special foam and armor-plating.
-8mpg and a top speed of 60mph. Better hope the driver only has to escape go-carts and only has to go 10 miles.
-The driver's window opens so he can pay a toll? What, they don't have EZ-Pass on this thing yet?
-And to top it off...It comes with bottles of blood compatible with the President's blood...just in case..